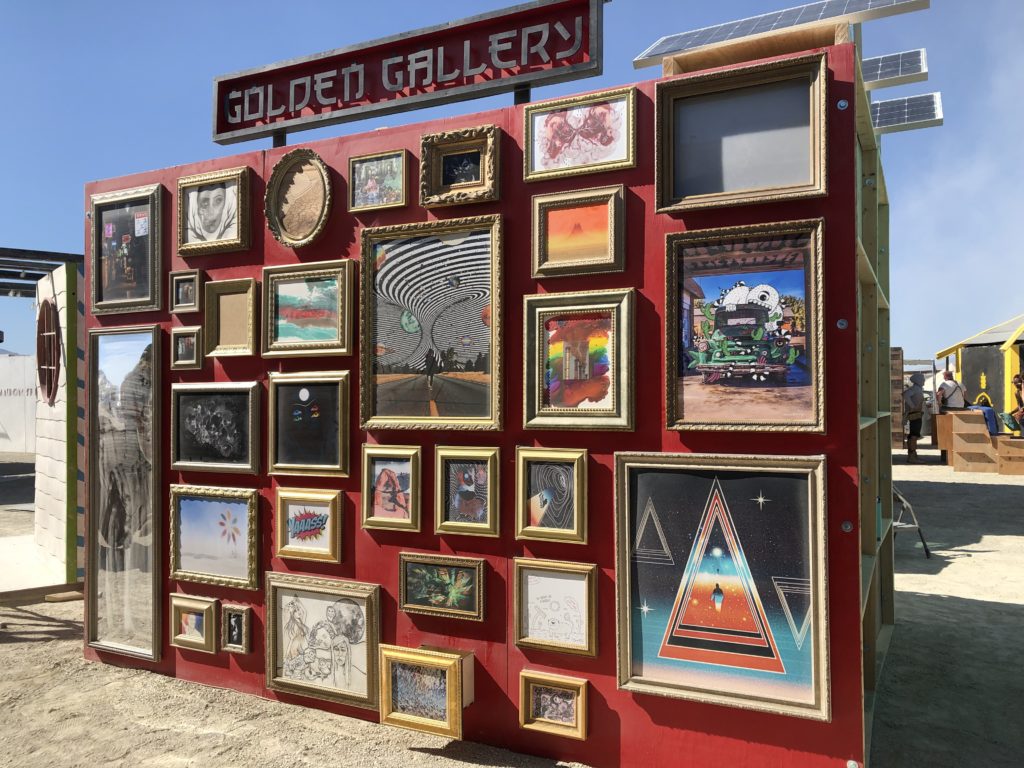 The Golden Gallery is more than just an art exhibit.
It's story is told through exploration, luring visitors in to question:
What lies beneath the surface?
---
Once a year, tucked inside a dusty back alley, deep in the guts of Tokyo Sector lies Golden Guy Gallery. Featuring 2D and 3D art, GGG is interactive and engaging just at a glance. Come discover gilded works from masters and up and coming artists alike. Sip your libation from any of the neighboring establishments as you move between our curated collections. No velvet ropes here, this art invites you to get up close and personal. No, even closer. Closer… closer still…
Just as the void gazes back so does art; this rabbit hole is exactly as deep as you're willing to go.

---
CALL FOR ARTISTS
Apply before the April 20th, 2020 deadline!
---
CONTRIBUTE

Help us reach our $3,000 goal
---
SHARE WITH FRIENDS
---